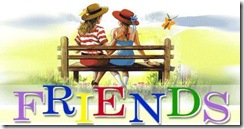 sitting in the park bench
in the midst of a lush green field
away from the prying eyes of everyone
we sit down,
hands clasped
strangers we were
on the day we saw each other
you going about your work
me, stumbling into the minefield
like a lost child
scared and confused
i stood rooted to my place
like a human in a field of dinosaurs
i was wondering when the chase would begin
to hunt me down
and to drive me away
until you grabbed me by the hand
and took me away
from a deadly minefield
to a garden of flowers
until that moment
we were just strangers
in the same train
time flew fast
we changed places
we changed ourselves
we changed for good
once a week
in this little bench
we sit down
we talk
we relive our first meeting
we relive our lives
week after week
rain or sun
never bothered us
every week
this little park bench was our paradise
away from the crazy world we live in
couple of hours every week
we come here
sit down
and watch the birds and the bees fly by
watch the kids play in the grass
watch the outside world zoom infront of us
yet just like the first day
we sit here
hands clasped
silently watching the world
without saying a word
silently wishing the world to stop
silently hoping
time moves backward
to the first day we met
to the day when 2 strangers
became friends
(silently hoping we stay in this paradise forever)
————————————————————————————————————————
note:
Not everyone becomes your "
friend
" and not everyone can be your "
friend
".
Friends are of 2 types, in my opinion.
1. Short term:- They are like your guests. They come and go. Once their short term goal is fulfilled, they just pack up and go.
2. Long Term:- People who fall under this category are the ones who stay with you for a long time. You or they will not be able to explain why they are around you but when you two meet/talk you feel
happy
– inside. These are those "special" people with whom you can share anything and everything. Likewise they would feel "at ease" to share the same with you. Once you see them, you would feel "relieved". You put their "happiness" before yours. Yet at the same time you will never acknowledge that 🙂
There is an old saying – A Friend is a lover, literally. People in the second category are prime example of this. They know you inside out and you share your life with them as you would do with your partner.
Btw, sometimes when it comes to things like this, words are the worst way to express it. What you type out can be mis-interpreted as well or worse, you just would not get the words to express it 🙂