One, two, three, four, five,
ten, twenty, thirty, forty…
time ticks on slowly,
minute by minute;
as i pace up and down the corridor,
i cannot help wonder how long?
how much longer should i be waiting?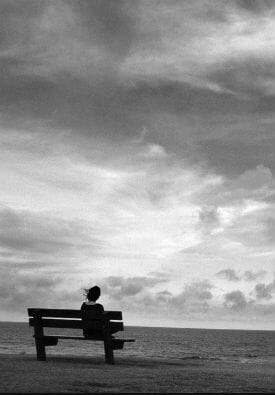 as i wait, the stars have come out,
and the moon shines bright,
and the cold wind brushes against my chin;
When you came into my life,
it was a dream come true,
two identical minds, joined together by fate
for eternity;
sitting here with a memory,
of you and me, of  the happy times and the sad ones,
the ups and downs, of passionate embraces and
tender kisses, loving words and romantic nights;
waiting, to hold you in my embrace once again,
the memories etched deep into my consciousness,
it's been so long now,
so long that you have been gone;
gazing out of the window,
i am still trapped in this mortal body,
i wish i had wings and can fly,
to be in your arms;
as time keeps ticking forward,
wishing you were here and near,
but here i am waiting,
don't know for how long;
silently holding my breath,
passing time with thoughts,
of us together,
here i am patiently waiting to join you in heaven;
image credit: blessedbuilder.blogspot.in
GD Star Rating
loading...
I Am Waiting

,
(Friday March 9th, 2012)

I waited for him,

Till at dawn,

Dawn of my life,

I waited, I waited,

As long as I can!!

waiting is worst feeling..nicely penned

(Monday March 12th, 2012)

this is so sad i loved this one when did you get the inspiration to write this one i love it so,so,so,so, much

(Friday March 23rd, 2012)

Hi, Just like the other poems this one is also very touchy and beautiful. Every time when i read your poems i wonder from where do you get the inspiration to write this kind of lovely poems?

(Friday March 23rd, 2012)

(Saturday March 24th, 2012)

I Love this poem, u r really awsome.

(Monday March 26th, 2012)

(Monday March 26th, 2012)

Thank you. Most of the inspiration comes from personal life and those around me and what i see.

(Sunday April 1st, 2012)

Hope you get more inspiration to write similar poems,I am so inspired.

(Monday April 2nd, 2012)

Lovely poem, l really like ..

(Thursday April 5th, 2012)

(Wednesday April 18th, 2012)

This is so beautiful..my God am carried by this poem.

(Thursday April 19th, 2012)

Do well praveen, its good and refreshing.. Waiting is a truth we have to do more and more for one or another one thing or another thing because life is like a river… it will go and go change is rapid so we have to wait… Good luck good imagery and narration thanks..

(Sunday April 29th, 2012)

hi praveen
you are awsome man and really loved it.

(Thursday May 31st, 2012)

someday

there are many things in this world i could live without
many things in this world i could give up and forget about
many things in this world that do not require much of my attention, nor the infinite care, love and kindness i can display.

i've been through days where i've wondered what it is i fear the most.
is it excrutiating endless physical pain, is it being deeply hurt by someone i love, is it discovering the unknown or adapting to a new life or is it simply losing you…

the thought of losing you goes beyond explanation
when i think of the day you would take your last breathe and allow the lord to release your soul to the heavens above
i cringe,
my heart sinks and i cant help but shed a sad tear.
i know that death is inevitable, someday, somewhere, somehow god will decide to steal you away from me.
that day will be saddest day of my life, that day will be the day of my death as well,
i am alive because you are alive, and when your heart beats for the last time, a piece of my heart will be taken away forever and hopefully it'll travel along with you to your journey to heaven so that one day when i enter the big gates i will get to see you and take back that piece you kept safe for me while i was still on earth, and then we can both continue to live for eternity just as the good lord has promised…