whispering sweet nothings,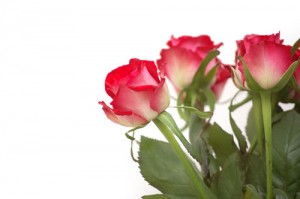 disagreeing, yet nodding in agreement
hands clasped whenever together,
a moment spent apart, text messages galore;
i like your laughter
i like your smile,
when i am with you,
i have so much fun;
sending me on a whirlwind spin,
sleep is for the weak, i tell myself
wishing to be next to you
i am going crazy about you;
leaving me breathless with your touch,
you got me forgetting to breathe,
I can't help but love you with all of me,
because it's only you who makes me smile;
it's not supposed to be this hard,
everything is said and done,
all the sweet nothings have been whispered
and all disagreements have been agreed,
with nothing left to savor,
it's time to call it quits
it's time to agree "love sucks",
while we are still in love,
maybe it's about time we let romance in!
————————————————————————————
Romance is the true identity of your love. It brings out your true self and helps you be a better lover, husband and partner. Romance is a celebration of the life you live as part of a couple. It springs naturally and originates from within your heart. It makes you do things that you possibly couldn't have imagined to do otherwise. It shows you who you are and reminds you of the role you play in a relationship. Romance is not responsibility but it is caring about your responsibilities towards your lover and partner. Romance is the appreciation of two people who are celebrating the lucky coincidence that they found each other.
source:- Buzzle
GD Star Rating
loading...
Love Sucks

,
Other Poems you might be interested in
(Saturday September 26th, 2009)

it rox

GD Star Rating
loading...

(Tuesday October 27th, 2009)

this poem is cool it rocks my socks. its groovy

GD Star Rating
loading...

(Friday November 20th, 2009)

Love it… Its funny im going thru that..

GD Star Rating
loading...

(Saturday October 30th, 2010)

it is so true yet makes me wanna die

GD Star Rating
loading...

(Wednesday June 20th, 2012)

GD Star Rating
loading...