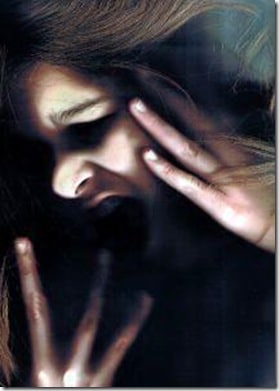 waking up drenched in sweat
realizing it's nothing but a nightmare
I get up to drink a glass of water
to drown the fear that woke me up!
sins I have done plenty
I do not know if the good I did is enough
to grant me a passage to heaven
or worse, born again as human;
never cared for what people thought,
never worried about those who left,
never a minute I spent crying over split milk,
what had to happen, had to happen!
what I was yesterday is what I am today,
yet people think I have changed, I wonder why!
I take life as it comes
no expectations and no demands!
with the guillotine waiting at every step,
uncertainty looms large over tomorrow,
I fear I need to live every moment
of today before I am dead!
– – – – – – – – – – – – – – – – – – – – – – – – – – – – – – –
The best remedy for those who are afraid, lonely or unhappy is to go outside, somewhere where they can be quiet, alone with the heavens, nature and God. Because only then does one feel that all is as it should be and that God wishes to see people happy, amidst the simple beauty of nature. – Anne Frank
Perhaps the most important thing we can undertake toward the reduction of fear is to make it easier for people to accept themselves, to like themselves. – Bonaro W. Overstreet
Every time we choose safety, we reinforce fear. – Cheri Huber
Death is not the biggest fear we have; our biggest fear is taking the risk to be alive — the risk to be alive and express what we really are. – Don Miguel Ruiz