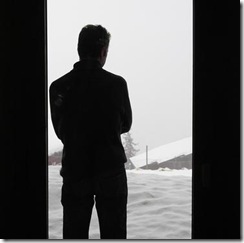 i had been thinking,
thinking about a lot of things
from the little boy in the playground
to the granny in the park!
from the things i had done years ago
to what i did yesterday
been thinking what i am doing now
to what i will be doing tomorrow!
a lot of choices;
a lot of options;
life is about choices, everyone says
and choosing the options wisely
from the road less travelled
to the most crowded streets
i had made the choices
and chosen the options my way!
now, tired of all this
and the mask slowly wearing off
i am being forced to choose
i have to make one final choice.
standing at the door,
do i reapply the makeup
and continue to wear this mask (forever)
or do i give in to life's desires?
—————————————————-
image courtesy: flickr.