How to deal with the unexpected,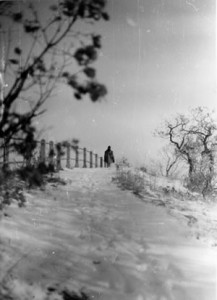 Torments me day by day.
It happened so suddenly,
Memory does not fade away.
You were here and now you're gone,
It hurts to live on
The memory of you
Lingers everywhere,
Sending me into a trance
With just a single glance
Of where you were and what you did
Time away from us just slid.
You came and left,
With empty hands.
Despite all you did
You had no chance.
There is no reason or rhyme
To the reason or time of life's dance.
What to do now that you parted?
Weep for loss?
Feel empty hearted?
For you no tears were wept
For selfish reasons I have regret,
Reasons I cannot forget.
Forgive myself just seems a cheat,
Do death and life have me beat?
Letting go is hard to do,
Especially with somebody like you.
My brother, farewell I cannot say.
Not right now,
Not today