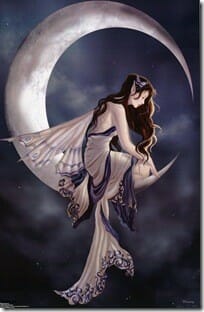 as I lay there watching the
stars twinkling in the sky above,
I saw an angel riding on a white horse
coming towards me!
rubbing my eyes in disbelief
and sitting up straight,
my eyes got glued to the
events unfolding right in-front of my eyes
dragging me away from where I was,
putting me on the back of the horse,
she rode into the night sky,
and into the twinkling stars!
as the rush of the moment faded away,
my fear gave way to wonderment
as I realized the place
I was going to!
sitting comfortably on the edge,
watching the world swirl around,
I could only smile at the madness
that everyone calls life!
day by day, doing the same
over and over again,
trying to find the meaning of life
everywhere but inside!
– – – – – – – – – – – – – – – – – – – – – – – – – – – – – – – – – – –
When we are motivated by goals that have deep meaning, by dreams that need completion, by pure love that needs expressing – then we truly live life. – Greg Anderson
When I hear somebody sigh, "Life is hard," I am always tempted to ask, "Compared to what? – Sydney Harris
The only thing that stands between a man and what he wants from life is often merely the will to try it and the faith to believe that it is possible. – Richard M. DeVos
If you live for love you spread kindness and compassion everywhere you go. When you stop believing in your heart you are but a sterile vessel wandering in the wilderness. – Francis Hegmeyer
Life can be found only in the present moment. The past is gone, the future is not yet here, and if we do not go back to ourselves in the present moment, we cannot be in touch with life. – Thich Nhat Hanh