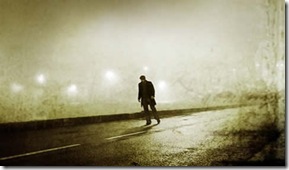 i dreamt of an angel riding in the darkness
searching for something, searching for the light;
when i looked into your eyes,
i realized the angel is right infront me!
never i have spent a moment
wanting to hold on for the rest of my life
and never let go of
until you came into my life;
searching for the meaning of life,
i spent long time tucked away in darkness,
and never did i imagine,
i would find the meaning in you!
fantasies inside me evoke dreams
that can be brought to life only by you
thoughts of you add fuel to the fire
that rages on inside, trying to burn through;
though i have not said it to you
you can see it in my words (here)
and i am hoping you see them
before they fade into the sands of time;
if only i could tell you,
if only you knew all of this
just tell me how to tell you
and i will say it all!
as i stand in the twilight,
with a heart born again
from the ashes of betrayal,
ready to love again,
will you love me too?
– – – – – – – – – – – – – – – – – – – – – – – – – – – – – – – –
picture by Marino Thorlacius
– – – – – – – – – – – – – – – – – – – – – – – – – – – – – – – –