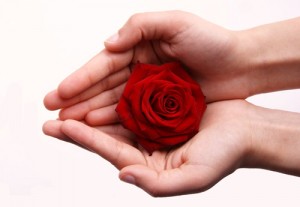 at times i felt
i've come to the end of life
attempts to change
seems as futile as stupidity;
when the sun sets with a final red blaze
i tried to cross the borders of reality
into a world where my desires met
the dreams of tomorrow;
now i feel
i am on top of the world
nothing could go wrong
with my dreams coming true one by one
only time stands in the way of this one;
my whole life altered
in one single moment
giving a reason
for this mortal existence;
When you talk to me,
I feel like heaven when we talk,
I just can't leave you
nor say goodbye to you;
So hard to write down
All I need to say
I find myself tongue tied
No right words come 'round
But each time I look at you
I hope you see it in my eyes
The love that shines for you;
searching for that longing touch
from the moment I looked into your eyes,
I knew my life was about to change,
i knew the love that i carry is
for you and you alone;
You and You Alone

,
(Tuesday April 21st, 2009)

I love this poem.
It reminds me of my and my boyfriend,,the love my my life!

(Thursday April 23rd, 2009)

ThiS iS aN amAziNg po3m yOu sHoUld coNtInUe 2 wRiTe po3tRy cuz ur r3alLy guD aT It .

Gud Job

(Monday May 4th, 2009)

That was wonderfull!! just amazing

(Friday May 8th, 2009)

wooooow its wonderful n amazing

(Wednesday May 20th, 2009)

too good .its just want i am facing in my life at present

(Friday April 23rd, 2010)

it has strong feelings….very touching and close 2 reality:D

(Thursday December 9th, 2010)

Hi..

I Visit Your Web… You Are Best In Your Titles And Posts..

I Like Your Web And Visit It Daily..

Please Visit My Blog And Leave a Messege..

Thanks A lot
Nice Job

(Saturday January 1st, 2011)

Awesome point of view. Will come again. See you

(Friday January 14th, 2011)

(Sunday January 16th, 2011)

(Friday March 18th, 2011)

This one is a lovely poem…. it reminds me of me and my sweet boyfriend.. we are so much in love… and u gave me the ryt way to xpress my love.. thnks a lott….